Send Love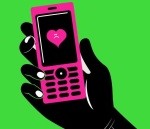 Share a story or memory with Abby's family via a note or a card. If you would like to send an item for the kids, consider a book (they both love adventure stories or tales about animals). Please see the Contact page for mailing addresses.
Support Abby's Artistic Legacy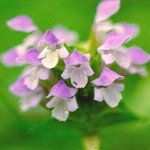 Abby Freeman Memorial Scholarship. Each year a female member of the Belmont High School Performing Arts Company will receive a scholarship in Abby's name to help with college tuition payments. Please donate to the Abby Freeman Memorial Scholarship Fund to keep her great legacy at Belmont High School and beyond alive.
If you would like to make a donation directly to the scholarship, the best way is to use our GoFundMe page.
Donation checks should be made out to the Abby Freeman Scholarship and mailed to:
Floyd S. Carman
Treasurer Department
PO Box 56, Belmont, Ma 02478
Send Media
Pictures and videos. We are developing an archive of photos and videos of Abby with her family and friends, to be used for artistic purposes. For those of you on Facebook, please post your pictures, videos, memories and prayers in our group Team Abby. If you aren't, send digital or scanned versions of your photos, with any short description or story behind them (optional) to brother Dan at freemandan99 [at] gmail [dot] com. For large video files, please contact Dan to work out a way to transfer them.
Music. Do you have a song that reminds you of Abby? Or maybe one that you enjoyed together? Send them our way! We want to make a Team Abby playlist for all to enjoy. Please send them to Dan via e-mail, or if you don't have the song itself, just tell him what it is and he'll track it down.
Thank you!
Abby and Merlin and the rest of the family feel incredibly loved and supported by all who have helped in this difficult time. It is truly a testament to the power of love and community.
As has become our mantra: Keep Calm and Carry On.